Watching the movie or nostalgic pictures under the stars and moons are one of the magically memorable things in anyone's life. If you have not tried it then it is the time to try but if you are thinking about the movie screen don't worry. Preparing the outdoor movie screen is not that difficult task to accomplish.

With the basic knowledge, anyone can prepare the outdoor movie screen and to help the beginners here the steps provide to make a screen for an outdoor projector. Moreover, creating an outdoor cinema in your backyard will be a great decision for family evenings and summer parties with friends.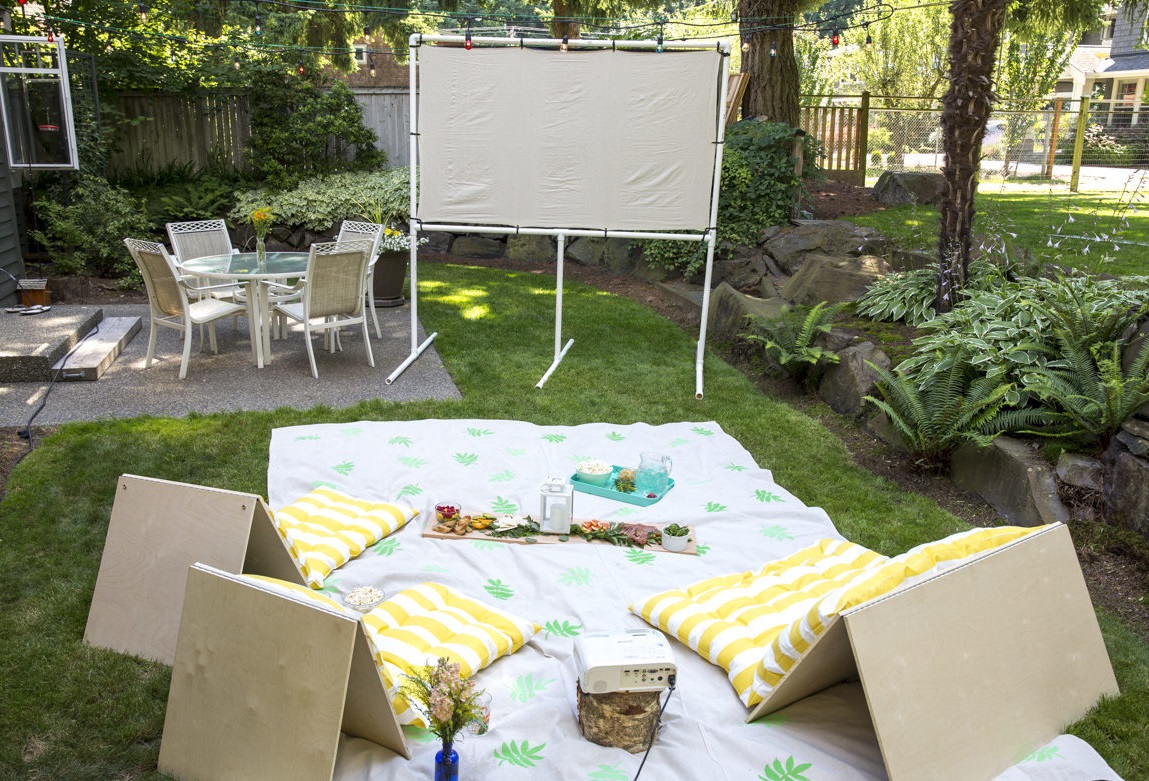 Size and width of the screen
To make the outdoor movie screen you have to first measure the size and width of your wall where you are going to place them. If you are going to put those screens in the backyard then take the approximate size and width of the screen based on your location. But keep in mind when your screen is only wide there you might have to wind up with showing the older day's square format film to your friends or family.
Hardware
You going to hang place the movie screen between something that can hold your screen. In this case, you can prefer the PVC pipes and make your screen fall between the top and bottom frame of the PVC pipes. But you require something to hold the screen over the pipe here you can make use of the clamps to attach the screen to the top and bottom of the pipe and to hold the corner caps can be used.
Assemble
Assembling the PVC pipes is very important and little mistake in it can make your screen fall. You have to make use of the caps on the sides and use the glue to attach one end of the pipe to others, remember that the legs of the pipe should be straight and sides should be in a curved shape. The pipe is the thing which only going to give moral support your screen, the way you have assembled going to ensure the screen's hanging.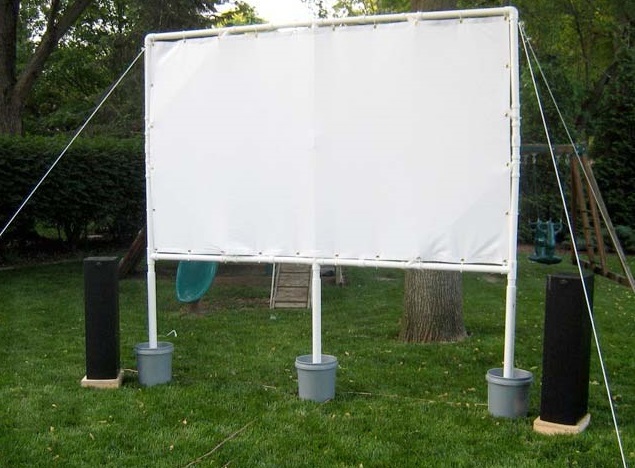 Checking
After you have complete your assembling process go for the final checking of your trusty movie screen. To watch the movie in the outdoor night time will be the best option and also find the ideal place to initiate your cinema.
Final thoughts
During the initial attempt, you can go with making an easy outdoor movie screen so that you can get the best movie screen, which has done by yourself, and this article can help you by guiding you in making your movie screen.